Sunshine – Dark chocolate with herbs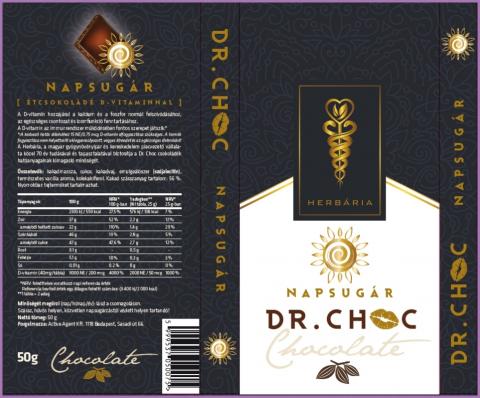 Vitamin D contributes to the normal absorption of calcium and phosphorus, and to maintain healthy bone and muscle functions.*
Herbária, the market leader company of the Hungarian herbal industry and trade with nearly 70 years of knowledge and experience ensures the high quality of herbs used in Dr. Choc chocolates.
Ingredients: sugar, cocoa butter, milk powder, cocoa mass, emulsifier (soy lecithin), natural vanilla aroma, cholecalciferol.
Cocoa dry matter content: 56%
May contain traces of milk product.
*To achieve beneficial effect the consumption of 15NE/0,75mcg Vitamin D is required. Consumption of the product does not substitute balanced diet and healthy lifestyle.